Posted by AEM on Jan 22nd 2016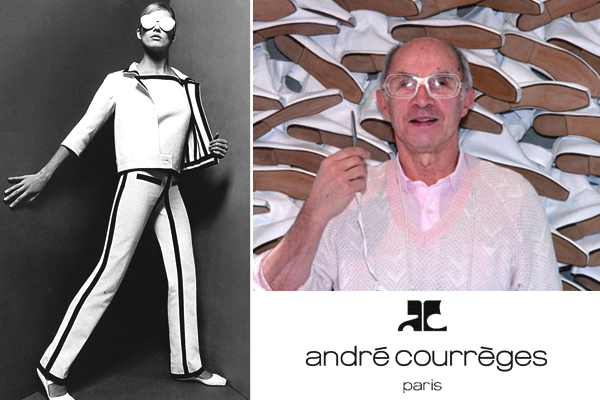 In tribute to a pioneer of fashion who shaped the mod, Space Age look of the mid 1960s, we salute designer André Courrèges. (1923-2016) In his recent obituary in The Guardian, Courrèges was described as the lead designer of "A radical future...its girls gleaming ethereal in silver and white."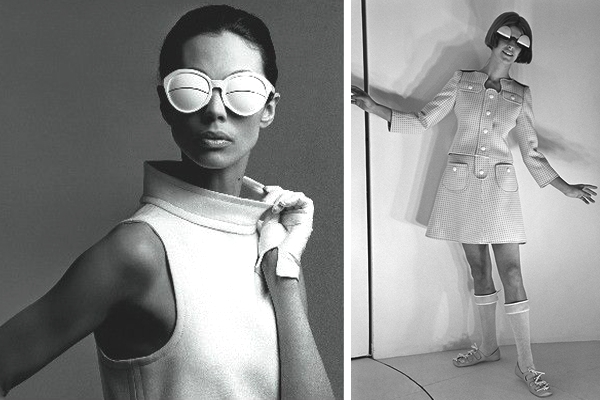 He is most often associated with the more extreme 1960s styles that he made famous, including clothing with micro mini skirts, midriff cutouts and clear vinyl sections, as well as accessories like flat "go-go" boots, alien-looking sunglasses, adult women in what looked like baby bonnets, and even astronauts' helmets!

However, along with futuristic style and youthful energy, his designs also show his impeccable tailoring skills. Courrèges learned and refined these skills in the 1950s, during a 10-year stint working for the master Spanish couturier, Cristobal Balenciaga. Finally opening his own fashion house in 1961, Courrèges translates Balenciaga's restrained, very adult-oriented elegance into an explosion of girlish modernism, while still using couture-level fabrics like double-faced wool, and techniques like welted seams, on his curve-less mini dresses, shockingly short skirts, and even trousers for women!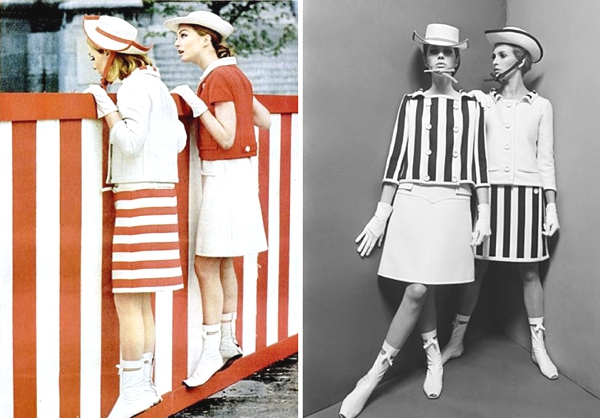 His collection of 1964 brought the designer into worldwide prominence, and his designs were widely copied. The space-age style of the clothing and accessories he created quickly trickled down into the mainstream fashions of the 1960s. Clean lines, new, modern fabrics and freedom of movement define his highly influential look! Check out this fashion video from 1969, to see some Courrèges designs in action!